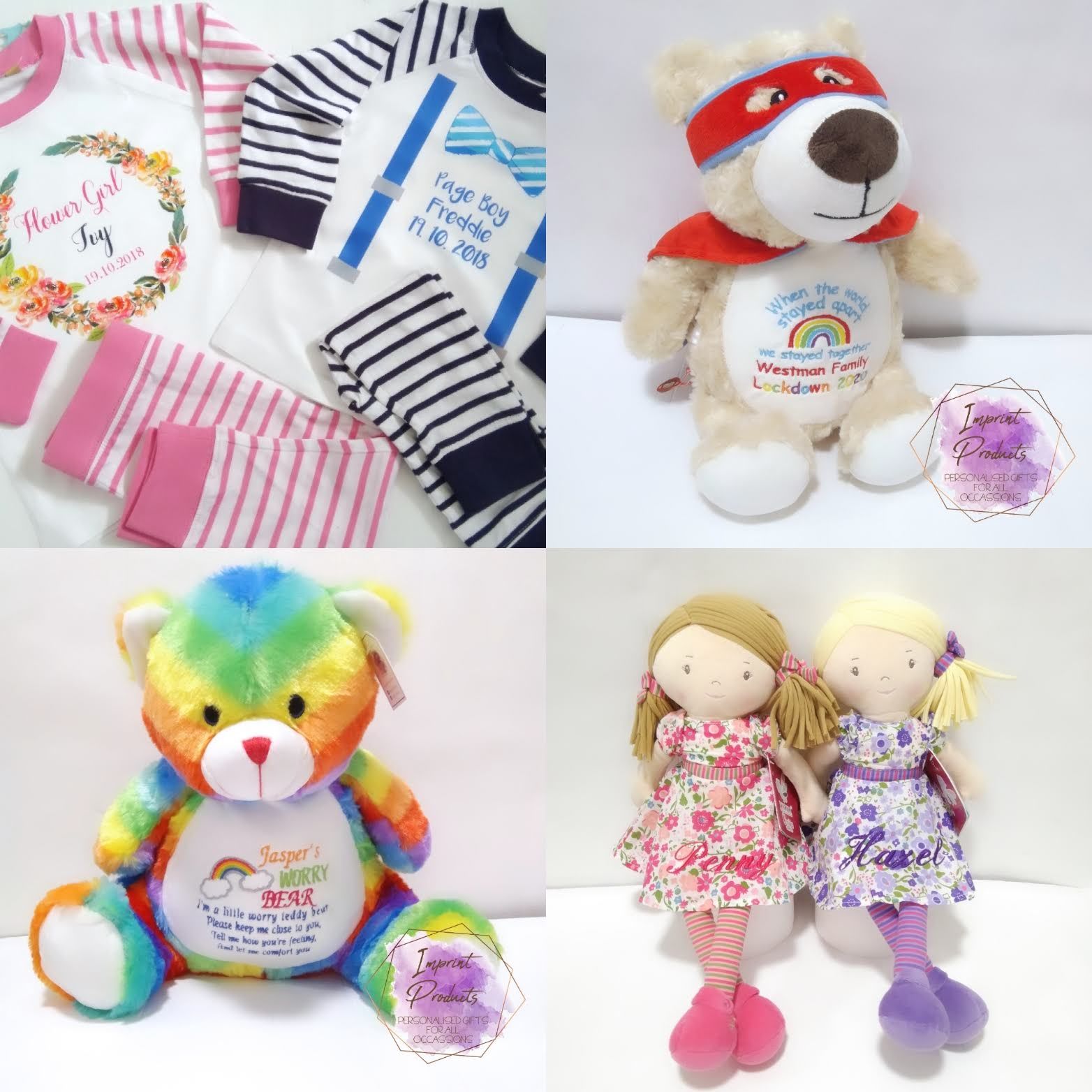 Welcome to Imprint Prodcts, a printing and embroidery business that specialises in producing luxury personalised gifts, clothing and keepsakes which, we hope you will treasure for years to come.
With a range of gifts suitable from babies to adults we have gifts for all occassions.
Enjoy shopping
Vicki x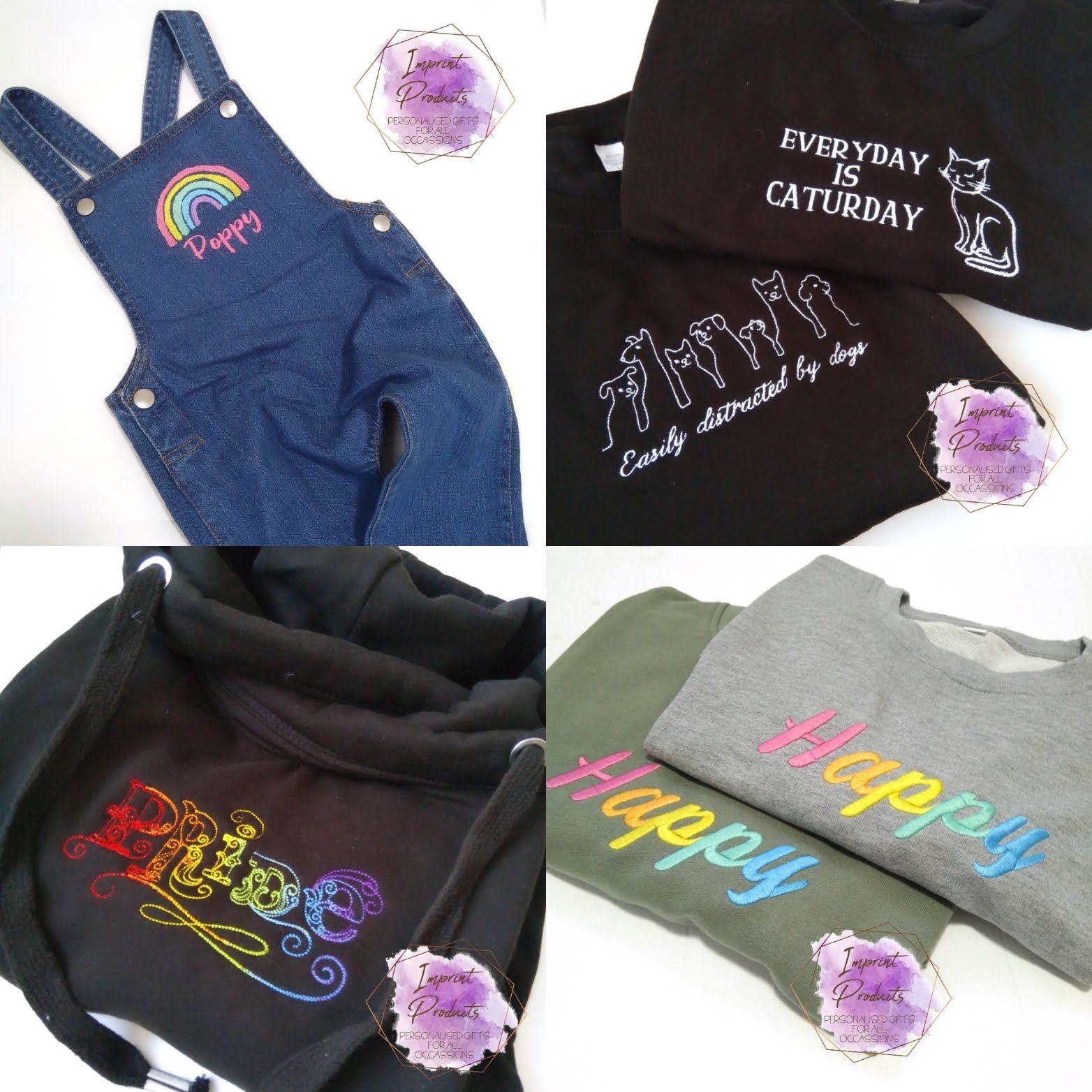 We have a selection of gifts for Easter from embroidered keepsake bunnies to mugs and jigsaws.
Although our teddy bears, Cubbies and rag dolls are our most popular baby gifts we do have a range in stock including gift box sets.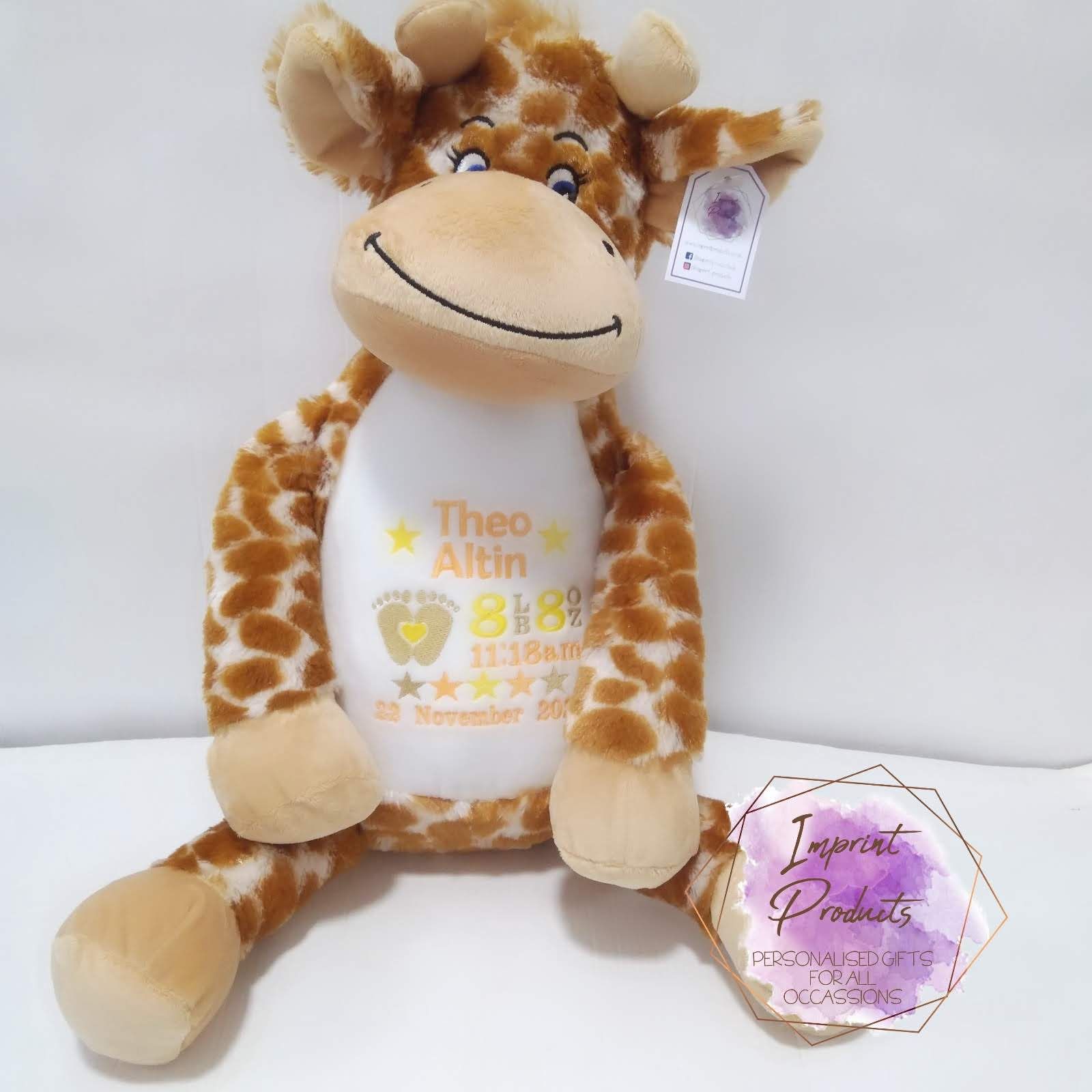 Personalised Giraffe Teddy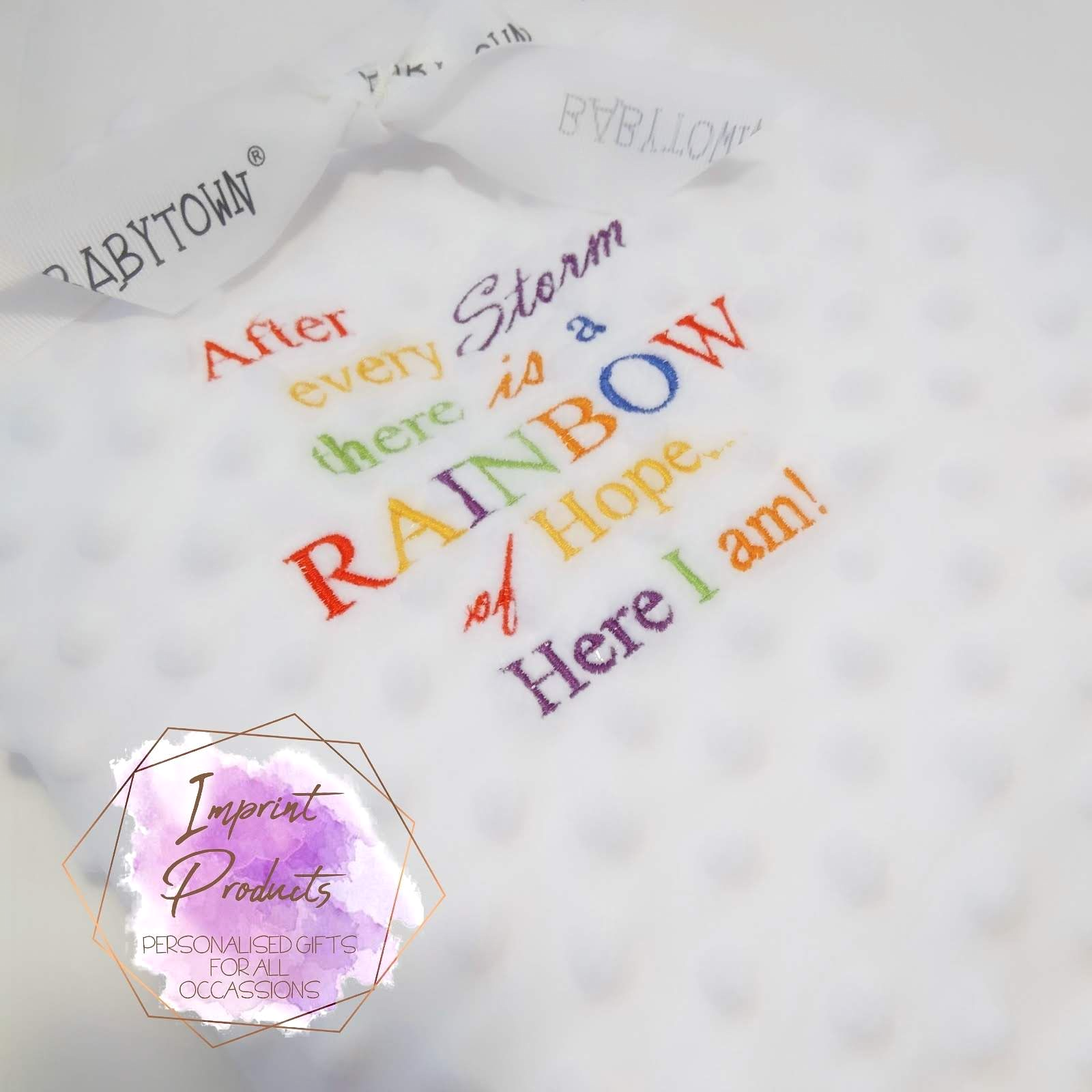 Rainbow of Hope Baby Blanket